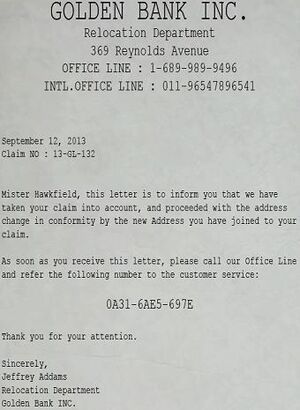 Jeffrey Addams is a character in Underhell. He's apart of the staff of the Golden Bank Incorporation working in the Relocation Department.
After Jake and his Wife got married, they've spent their money purchase The House. When they successfully moved into their new home, Addams had relocated all mailing information to their new house.
Ad blocker interference detected!
Wikia is a free-to-use site that makes money from advertising. We have a modified experience for viewers using ad blockers

Wikia is not accessible if you've made further modifications. Remove the custom ad blocker rule(s) and the page will load as expected.